Dual Study Concept

The core principle of the dual study concept at DHBW is the three-month rhythm, by which students switch between university and their workplace training provider, i.e. between gaining theoretical knowledge and applying this knowledge in practice. Students are employed at a company or a social institution and receive a monthly salary, including social security benefits.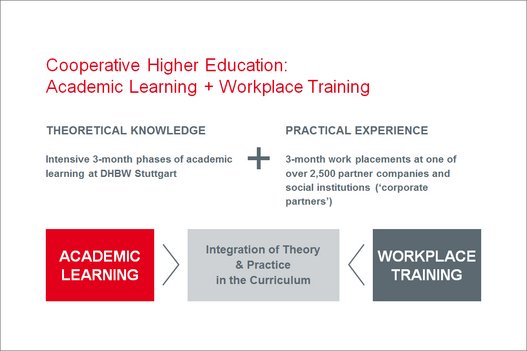 Academic theory and workplace training are closely coordinated and incorporate current developments. This approach allows students to gain professional experience and social skills required in everyday working life during their studies. They receive projects and assignments according to their growing abilities and develop their skills under the supervision of more experienced co-workers.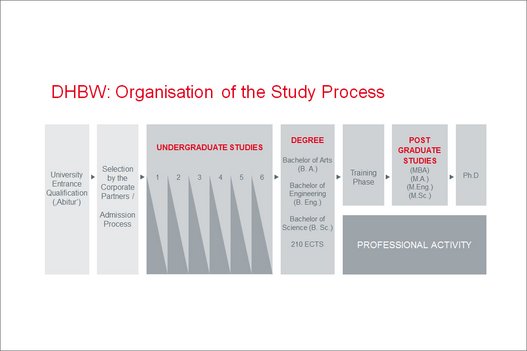 After 3 years of studies, our graduates have obtained a broad theoretical knowledge of their subject, as well as extensive practical working experience that clearly exceeds what can be acquired at other universities. With the professional expertise acquired during the training phases, DHBW graduates are able to cope with challenging tasks particularly in their specific field already immediately after completion of the studies and without the need for further training. Given this combination of theoretical and practical knowledge, graduates are able to work in any type of industrial enterprise, in any field of business activity, and at any level.